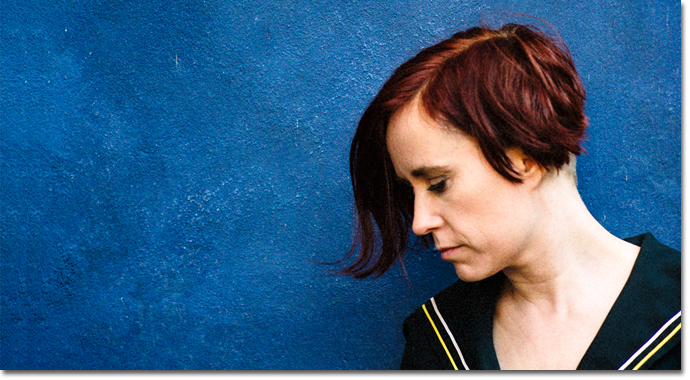 Biography
Sofie Livebrant's Lighthouse Stories
Swedish "songcatcher" Sofie Livebrant released her album Lighthouse Stories 2015 and embarked on a grand Lighthouse Tour around the North Sea – UK, Sweden, Denmark and Norway. A tour that will also become a documentary film, broadcasted spring 2016 on Swedish television.
Sofie Livebrant's fourth album Lighthouse Stories is a collection of songs where Livebrant has set music to text fragments from Jeanette Winterson's novel Lighthousekeeping. Livebrant calls herself a "songcatcher"- a person who finds songs in the words of others – she is well known as a composer of some of Swedish singer Sofia Karlsson's most beloved Dan Andersson songs and for her setting of music to the words of poets Karin Boye and Emily Dickinson. She is an experienced theatre and choir composer. Aside Lighthouse Stories she do the performance "Three Women" containing beautiful songs and readings from the lyrics of Emily Dickinson 1820-1886 U.S, Karin Boye 1900-1940 SWE and Jeanette Winterson 1961 UK.
Coming events during 2016 is the release and broadcasting of the music documentary – "Maybe we only play before the gulls".  A Lighthouse tour around the Baltic Sea during july/aug/sept/october. Also we're expecting a release of her next album in authumn, "Secrets", songs based on her own lyrics this time foliated by words from writer icons –  Virgina Woolf, J.D Salinger, Rumi and others.
The music Sofie Livebrant does is not easily pinpointed but could be described as a singer-songwriter-hybrid with a touch of the blues that is mixed with elements of Scandinavian and Scottish folk music set in the midst of a thoroughly modern soundscape.
Exerpt from reveiws of Lighthouse Stories:
"Sofie has a light, pliant voice, which sensitivity can remind of the voice of Gillian Welch and the sparkling of Joni Mitchells'. A voice that seems to be made for melodies with really long and wordy lyrics" Martin Nyström DN (4/6)
"The music sounds like the North Sea itself, the Northern folkmusic meets a saltsprikled British dito, together with a weed smelling accordeon and with suttle finger picking on guitar—" Jan Gradvall DI (4/5)
"Always beautiful, always of high quality. Sometimes a little awkward, little lurchy, but never looses the balance. As a more explicit Ani Di Franco or Wendy McNeill. But mostly in its own right, it's own name. Despite the litterary original"  GAFFA (5/6)
---
Genre: Nordic Folk
Territory: Global, Middle-East, USA and Asia
Follow Sofie Livebrant:
Concerts
[gigpress_shows scope=upcoming artist=23 limit=50]
Listen
---
---