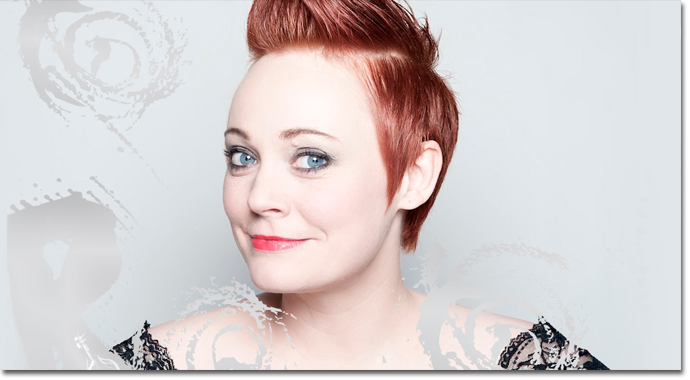 Biography
Ragnhild Furebotten began her fiddle-playing career at the breakfast table. It was a Sunday morning and she was not more than six years old. "My dad's hunting buddy was the fiddle-teacher where we lived and my dad asked me if I wanted to learn to play," she explains, laughing. Her response? "Sure." So right then and there, in the kitchen of a house in the far north of Norway over a plate of bread and cheese, Ragnhild's future was decided. She remembers it well.
The road to becoming one of Norway's most prominent and well-respected fiddlers meant spending the first years mastering the traditional songs from where she grew up in Salten, Norway. After inheriting her great-grandpa's vast collection of recordings and manuscripts she became even more interested in studying traditional music. Ragnhild began formal music studies at the age of 16 at high-school in Tromsø, Norway. This is where she first met guitarist Tore Bruvoll, with whom she has collaborated since. Inspired and ready for more, she spent two years playing the fiddle at Telemark College, followed by four more years of intensive study at the Norwegian Academy of Music in Oslo.
By this time she was already beginning to make a name for herself in the world of Norwegian folk music. Folk music in Norway, as Ragnhild explains, is easily compared to the hundreds of spoken dialects in the country. Because of geographical barriers, like mountains, ocean, and tundra, the Norwegian language has developed many unique spoken dialects. "The same thing can be said of folk music in Norway," she says. "The musical dialect you learn depends on where you live."
Ragnhild grew up in northern Norway, so she speaks and plays the dialect of that area. But after years of practicing and studying, she has also developed a dialect of fiddle-playing that is entirely her own. While studying in Oslo Ragnhild started a group called Majorstuen with fellow fiddle players Gjermund Larsen, Jorun Marie R. Kvernberg, Synnøve Bjørset, Tove Dalbakk and Andreas Ljones. These musicians, along with Tore Bruvoll and teacher Harald Haugaard, have inspired her a great deal throughout her career. But Ragnhild is inspired in some way by every musician she plays with, and she isn't afraid to try some particularly unique combinations. Her Grammy award-winning album, Never on a Sunday, features herself on the fiddle along with six horn players. When asked about this curious combination of musicians, she simply says: "I consider myself first and foremost a musician, before a folk-musician. I want to play with all different types of people on all different types of instruments. The most important thing is having a good chemistry while playing, and this group has great chemistry!"
Bands
Ragnhild Furebotten and "Never on a sunday"
Ragnhild Furebotten – fiddle
Helge Sunde – trombonium
Geir Lysne – sax
Torben Snekkestad – sax
Marius Haltli – trumpet
Eckhard Baur – trumpet
Lars Andreas Haug – tuba
Ragnhild Furebotten trio/duo
Frode Haltli – accordion
Roger Tallroth – guitar
Lars Andreas Haug – tuba
Emilia Amper – key harp
Bendik Lund Haanshus – guitar
Ragnhild varies and uses different musicians in her TRIO/DUO.
Furebotten og Buljo kvartett
Georg Buljo – vocal
Ragnhild Furebotten – fiddle
Ole Morten Vågan / Gjermund Silset – double bass
Helge Andreas Norbakken – drums
---
Genre: Nordic Folk
Territory: Global, Middle-East, USA and Asia
Follow Ragnhild Furebotten:
Concerts
[gigpress_shows scope=upcoming artist=22 limit=50]
Listen
---
---