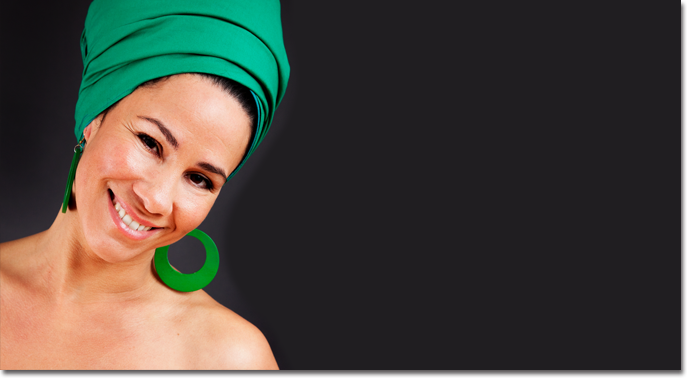 Biography
Miriam Aïda – one of Sweden's most popular singers with an international career has performed all over the world both as a solo artist as well as with Italian DJ/producer Nicola Conte and the band A Bossa Elétrica. After her time exploring the music traditions of Brazil and her success with the albums Meu Brasil and Letras ao Brasil she has been spotted in several national TV shows. Miriam´s extensive talent travels through a number of musical landscapes and since her album-debut in 2002 she has released 7 albums as a leader.
Artist of the year at Swedish World Music Awards 2012
Following the success of the Swedish Grammy, Manifest and World Music Awards nominated albums Letras ao Brasil (2009) and Visans Väsen (2011), mixing Swedish traditional songs with Brazilian rhythms, her latest album "É de Lei!" honours the Brazilian legend and founder of Afro Samba, Baden Powell, and it is intimate, melancholic, full of energy, mysterious, happy and is a journey deep into the heart of the afro-Brazilian music. The album is recorded in Sweden and Rio de Janeiro in collaboration with the Brazilian arranger Jayme Vignoli, and also features one of Rio's greatest singers, Marcos Sacramento, who joins Miriam in a beautiful duet on "Samba em Prelúdio".
---
Genre: Jazz
Label: Connective Records / Broken Silence (Germany)
Best rhythm album in Sweden Manifestgala 2015!
Territory: Global
Planning Brasil Tour 31/1 to 15/2 2016 – contact us!
Follow Miriam Aïda:
Concerts
[gigpress_shows scope=upcoming artist=17 limit=50]
Listen
Rosenblad
---
---