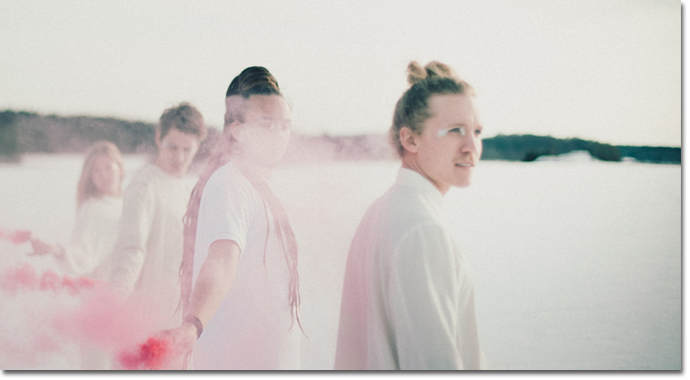 Biography
Things have developed quickly for Kolonien.
The band started 2010 when violinist Anna Möller joined the brothers Arvid (vocal,guitar,bass) & Erik Rask (vocal, guitar) and Mischa Grind (vocal, percussion), adding the final voice in Koloniens characteristic four-part vocals.
The first year the band where invited to play abroad in Tanzania and Israel/Palestine, where they found inspiration and time to complete their sound, mixing folkmusic with pop- and reggae grooves. Dynamic compositions that enters the twentieth century, but still stays true to the roots.
This started to give Kolonien attention from audiences in Sweden, and in 2011 they where awarded Best Young Folk Act. Upon that they released their debutalbum Clockwise 2012, followed by a wide tour throughout Sweden and a few concerts in Croatia and Cyprus.
This established Kolonien as one of the more prominent new acts in the folkmusic scene today. And 2013 they got awarded "Newcomer of the year" at Folk & Worldmusic awards, Sweden.
In 2015 they released their new album "Drömmarnas land"
---
Genre: Visionary New Swedish Folk
The band started 2010 when violinist Anna Möller joined the brothers Arvid & Erik Rask and Mischa Grind, adding the final voice in Koloniens characteristic four-part vocals.
Territory: Global, Middle-East, USA and Asia
Follow Kolonien:
Concerts
[gigpress_shows scope=upcoming artist=10 limit=50]
Listen
---